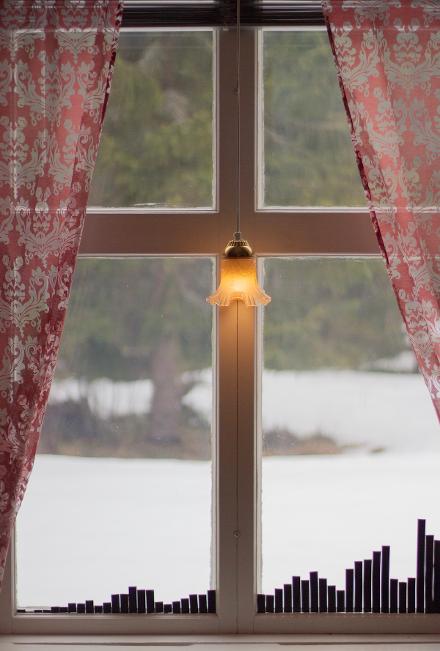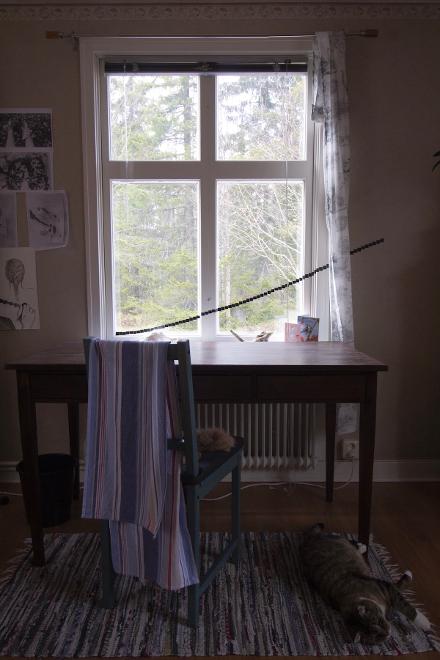 Konstnären Milijana Babic (HR) bjöd in mig att delta i en intervention, Avoiding Short Circuit, under första vågen av pandemin under parollen "home performance".
Under titeln Synthetic statistics publicerade jag, under våren och sommaren 2020, 6 bilder och en video på Facebook och Instagram med taggen #kucniperformans och #homeperformance.
" Avoiding Short Circuit - performance intervention by Milijana Babić

A performative intervention with insulation tape
This performative intervention can be seen as a response to the psychosis we currently live in, with the aim of joking at its expense and laughing it in the face through an imaginary escape into (un) possible worlds.
Instructions:
If you do not have insulation tape in your household, borrow it from your neighbor or find it in a nearby supermarket, where it is usually available in different colors, but observe the rules of social distancing.
Think of everything that makes you feel inhibited and that you want to confront, or of (non) material values ​​that need to be protected (isolated) in times like these, on an individual and / or collective level.
Translate your thoughts into form. You can make a performative gesture and isolate a body, or an object that has a special meaning to you, write words or poems on a selected surface.
The color of the insulation tape can be part of your concept, as can placement, temporary light effect or "mistakes".
Choose a place for your intervention in your home or in the house where you live that develops your idea further. Windows, floors, ceilings, mirrors, furniture can serve as surfaces/places for your work. All objects are potential work materials. If you live in an apartment building, entrance doors, halls, lifts, stairs can be places for you to communicate your message. In that case, do your work when no one is around and do not forget to wash your hands.
If you do not succeed in your work on the first try, continue and repeat until you get it.
Document your work and share it with us. Tag: Perforacije Festival och #homeperformance #kucniperformans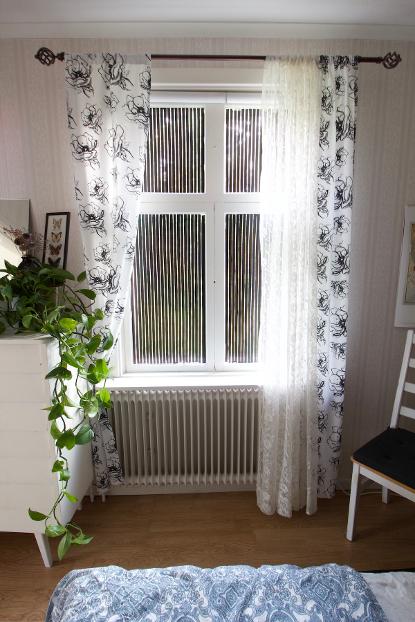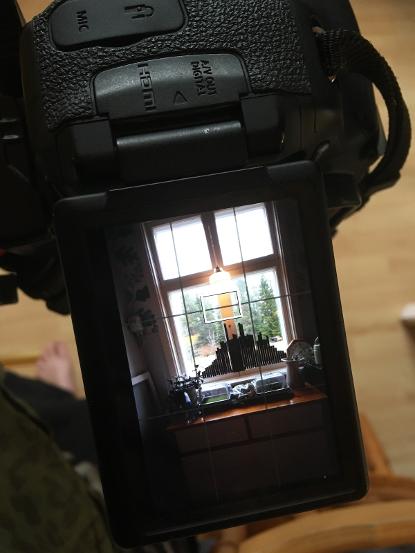 Projektet presenterades även på Konstkonsulenterna i Västerbottens Instagram under en vecka.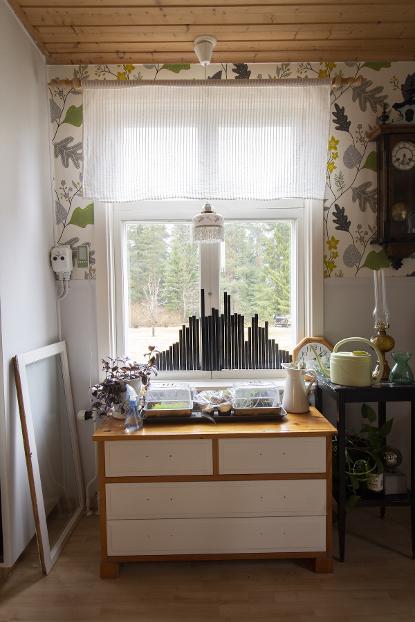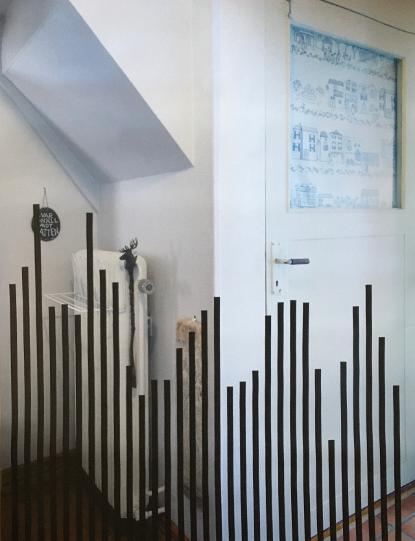 En del av verket visades som en tapet på Fotocentrum Raseborg 2020.